James Neville Bartlett 1929 - 2006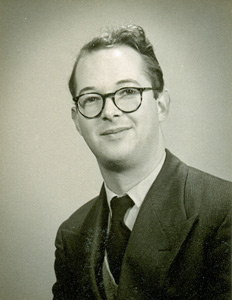 My father, James Neville Bartlett (always known as Neville), was born on 4th December 1929 in Hull, East Yorkshire.
His father was Frank Neville Bartlett, a Local Government Officer, and his mother was Elsie Bartlett (née Dossor). He was an only child.
In April 1955 he married my mother, Mary Elin Bartlett (née Clarke) in Beverley and they remained married until he died in Northallerton, North Yorkshire on 27th March 2006.
Neville and Mary had only one child (me), Jeremy, born in 1964.
Neville was the first member of the Bartlett family to go to university. He studied for his BSc in Economics and PhD on medieval York at the University of London. He worked as a Librarian then spent a few years as a Teacher, then became a College and eventually University Lecturer. He and Mary lived in various parts of England before they moved to Scotland so that Neville could take up a university lecturing post. When he retired, Neville moved to Northallerton in North Yorkshire and lived there until his death.
Neville wrote a number of academic books and papers, including "Carpeting The Millions", the definitive history of the British carpet making industry. He was also a loving husband and father, a keen gardener and tennis player and took an active interest in politics as a local officer for the Liberal and latterly Liberal Democrat parties.
Key Events in Neville's Life
Born in Hull, East Yorkshire on 4th December 1929.
Attends Beverley High School.
BSc in Economics, University of London.
19th April 1955 - Marries Mary at the Lairgate Congregational Church, Lairgate, Beverley.
1958. Completed PhD: "Some Aspects of the Economy of York in the Later Middle Ages".
Teaches in London, Birmingham and Liverpool.
1961. Appointed as Head of History Department at Dudley College of Education.
1964 - son, Jeremy, born.
Researches British carpet industry. In 1977 his book Carpeting The Millions is published.
1971 - Takes up post as University Lecturer in the Economic History Department at the University of Aberdeen.
Researches Scottish papermaking industry and publishes works including Davidsons of Mugiemoss: A History of C.Davidson and Sons.
1986 - Retires to Northallerton, North Yorkshire but continues his research and writes two (unpublished) crime novels.
Gives talks for the local talking newspaper for the blind and partially sighted. In 2003 the talks were published as Six-minute History Tours: English Life and Work Over Two Centuries. The talks were also played on Insight Radio, The Radio Station of RNIB.
27th March 2006 - Dies in hospital in Northallerton. His funeral collection is for RNIB. Mary survives him for a year and a half.
Picture Gallery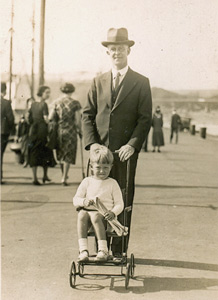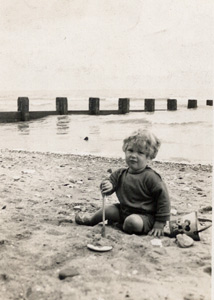 1930s beach holidays. Left: In a pushchair, by the sea (probably at Scarborough), pushed by his father Frank. Right: On the beach.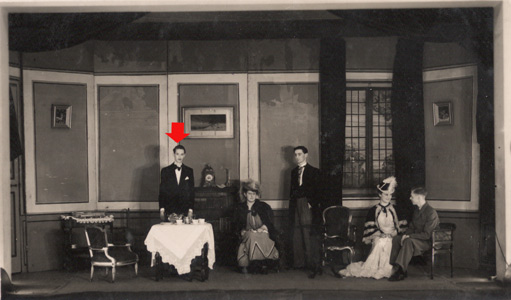 Above: At Beverley Grammar School, playing Lane the butler in the school play, "The Importance of Being Earnest" by Oscar Wilde.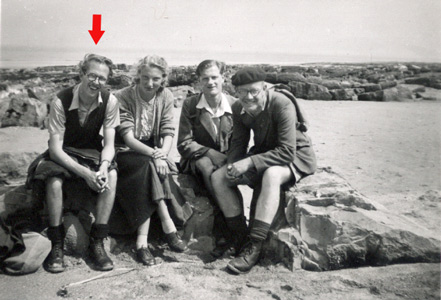 Above: On a Holiday Fellowship holiday in the late 1940s or early 1950s.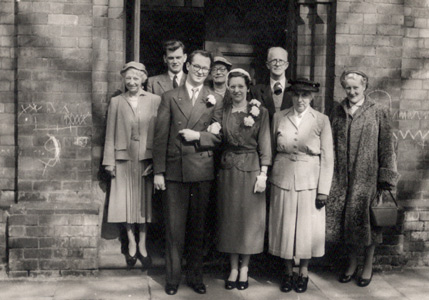 Above: Neville and Mary's Wedding, 1955. From left to right - Cecil Clarke, Elsie, Trevor Wood (best man), Neville, Cousin Irene, Mary, Frank, Emma. (Cecil acted as "father of the bride" as George, Mary's father, had died the previous year.)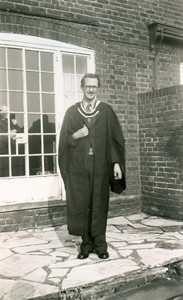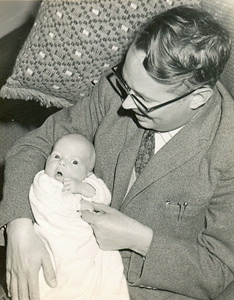 Left: Newly graduated with his PhD, late 1950s. Right: 1965, with son Jeremy.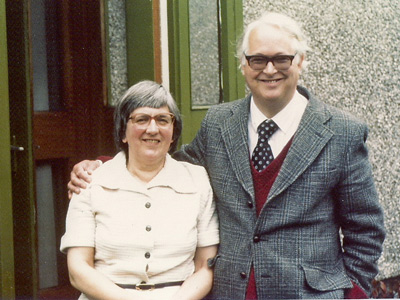 Above: With Mary, 1984.
Tennis Memories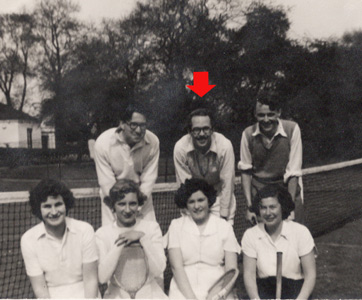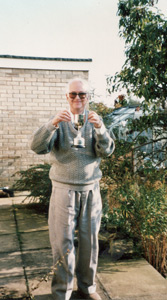 Left: With tennis partners, early 1950s. Right: With tennis trophy, late 1980s.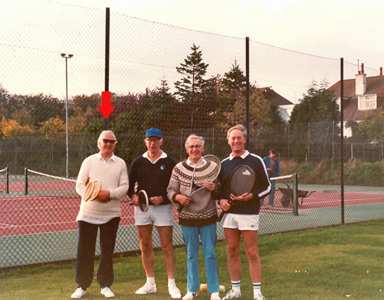 Above: July 1982. At Cults tennis club, near Aberdeen, with friends Charlie Jason, John Galloway and Pete Bramley.